The Clubhouse is a psycho-social program, involved in the community where individuals living with mental health conditions are empowered to gain confidence and independence. Recovery of mental health conditions is achieved through individuals living and working together to discover and build new and hidden talents.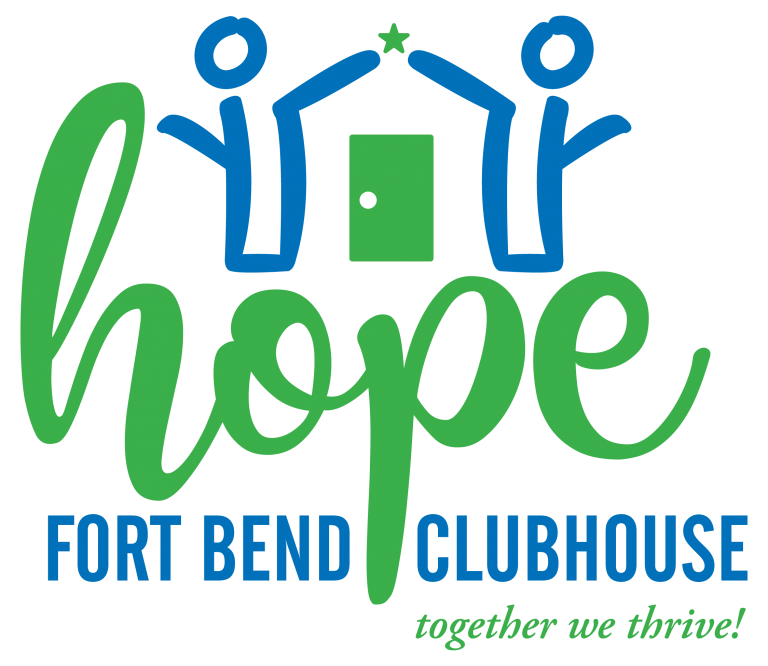 Texas Clubhouses are a low-cost, high-ROI investment in the mental health of Texas. We save Texas money and increase mental health outcomes in four ways:
GET MEMBERS BACK TO WORK​
The Texas Department of State Health Services (DSHS) entered contracts with four Texas clubhouses in August 2016, with a large emphasis on getting Texans back to work. In the first reporting quarter (Sep-Nov 2016), Texas clubhouses reported that 145 members were in paid employment positions (of 672 members that received clubhouse support in Q1 FY17). San Antonio Clubhouse members worked an average of 24 hours per week and earned an average of $9.90 per hour. Additionally, 60% of members expressed confidence in their ability to find a job. This is critical for Texas since productive work has been identified as a leading component in promoting positive mental health and in paving the way for a rich and fulfilling life in the community.Finally, a 2016 analysis of employment trends at the San Antonio Clubhouse identified that it takes approximately 68 days to help a member find employment, compared to an average case length of 701 days for the Department of Assistive and Rehabilitative Services (DARS).
KEEP MEMBERS OUT OF HOSPITALS​
2016 Clubhouses provide a sense of community that helps keep members mentally well. ​
​of clubhouse members said the clubhouse helped them stay out of the hospital, according to a 2016 survey
Frequent clubhouse attendance directly correlates with lower public mental health costs. 
​is the median cost savings (per member, per year) to the Maryland Public Mental Health System according to a study published by Johns Hopkins 
HELP MEMBERS TO SOCIALIZE
The Clubhouse is a place to be.  Many are released from hospitals or crisis centers only to return home and languish day after day with very little socialization. Often many live for years becoming more and more isolated.
    The Clubhouse is a place to begin re entering the community in a safe and peer driven environment. Our members have been there, the clubhouse is a psycho social environment where we understand the process of getting back in the groove of life, yet still learning to mange the impact of living with a mental health condition.
    The clubhouse surrounds the person with a community of peers, working side by side with professional staff.  In addition to meaningful work, the Clubhouse has an employment program that helps members find jobs in their community.
KEEP MEMBERS OUT OF JAILS​
One of the few reports on recidivism among adults with mental illness concluded that 64% of offenders who were mentally ill were re-arrested within 18-months of release.  The SA Clubhouse performed a similar study of its own membership using Bexar County law enforcement data and found a recidivism rate of only 6% among its members.​
MY MENTAL HEALTH HAS IMPROVED
I FEEL BETTER ABOUT MYSELF AS A PERSON
I AM HOPEFUL ABOUT MY FUTURE
MY MENTAL HEALTH HAS IMPROVED
84%
I FEEL BETTER ABOUT MYSELF AS A PERSON
82%
I AM HOPEFUL ABOUT MY FUTURE
81%
I AM MORE INDEPENDENT
74%
Activities designed to help our members become more independent
Employment Services
Education Support
Housing Support
Technology Lessons
Volunteer Work Opportunities
THREE CORE AREAS OF SUPPORT
Activities designed to help our members belong to a community
Member Outreach Calls & Visits
House & Team Meetings
Social Media & Communication
Advocacy & Awareness Events 
Social Events and Trips
Activities designed to support the physical health of our members
Breakfast & Lunch Preparation
Nutritional Education 
Group Fitness Classes 
Individual Exercise
Gardening / horticulture