The clubhouse is a psycho social program, involved in the community where individuals living with mental condition are empowered to gain confidence and independence. Recovery of mental conditions are achieved through individuals living and working together to discover and build new and hidden talents.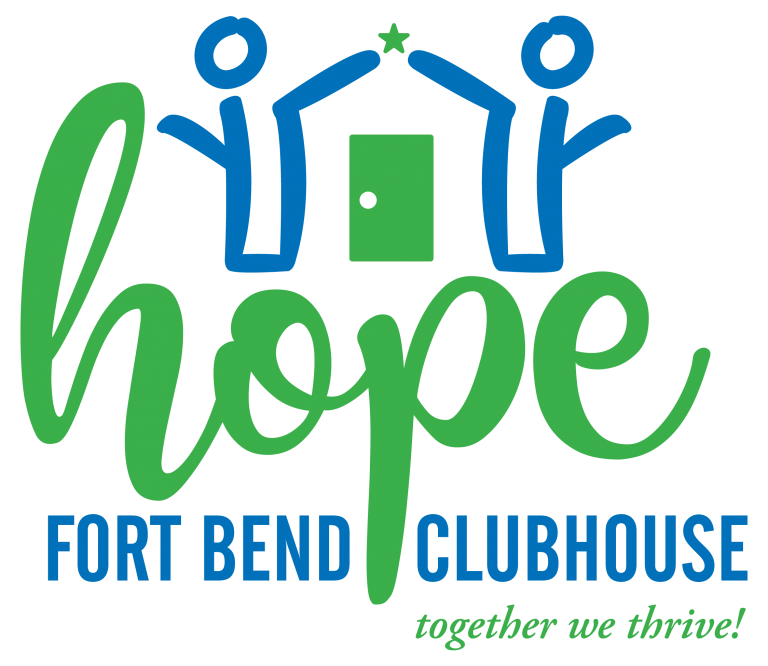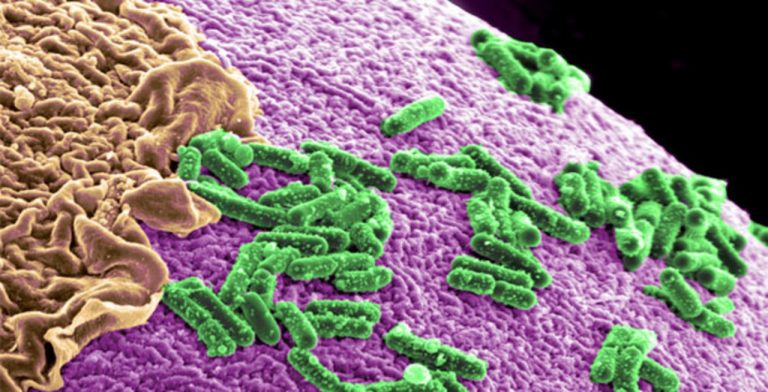 Online Course Review: A Plan to Take Principles of Synthetic Biology Course by MIT
By Kevin Kin, edited June 26, 2020
EdX, an online platform for various online courses, has an online course called Principles of Synthetic Biology. This blog post will outline my plan to take the 15 week online course. I will be giving my educational background which is based in a strained relationship with traditional schooling. I express some concerns I have towards completing the course, notably towards my fragmented background in calculus and computer science. My plan is to write pitfalls and learning progression as I attempt to complete this advanced course.
I Have Exposure to Many Diverse Subjects, Regardless of Schooling
I am interested in using insights from the field of molecular biology to develop therapies for aging. Advances in engineering and systems science has led to the "chemicalization" and "mathematicalization" of biology. Scientists and engineers are now more motivated than ever to frame aging as a disease and develop drugs, measurements, models, and treatments for this disability, where the body is basically falling apart from years of accumulated damage.
In terms of schooling and personal study experience, I have 7 years of experience in studying textbooks on psychology and sociology. My degree is in psychology. I also had exposure to simple programs in diverse programming languages from staples such as C++ to prototypes such as the biological programming language, Gro. I have taken courses in basic biology, general chemistry, and biotechnology. 
Going to school involves spending thousands of dollars on courses and textbooks as well as satisfying rigid prerequisites. At the end of years of study is a degree, a recorded agreement between the psychology sub-departments, of my achievement. If there is another way of showing my achievement, whether through the witness of authorities on a subject, or the development of a portfolio project, then I will prefer that method over the school route. Blogging about a course is one way to build a portfolio.
In terms of online courses, I have studied various online courses including General Chemistry: Concept Development and Application from Rice University with limited success. I have taken another online course called Introduction to Biology – The Secret of Life, also from MIT. Similarly, I had limited success with that course. It seems like knowledge is very narrow, such that a course in synthetic biology would be more interesting than a course on molecular biology, despite both dealing with biology.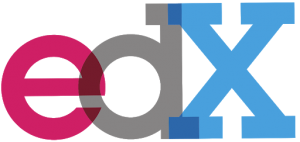 I am Using the EdX Platform to Take the Course
Principles of Synthetic Biology (PoSB) is an online course on the field of synthetic biology as taught by the Massachusetts Institute of Technology (MIT). Online courses are a series of online videos and graded assignments that can be taken by anyone with a computer and internet connection. PoSB is one of many online courses supported by an education platform (an online course website) called EdX. EdX is funded by MIT and Harvard University. The course lasts for 15 weeks with an estimated course load of 8 – 10 hours of study per week. The course is free unless I apply for a certificate. Online courses are also updated every semester, which keeps the content more recent than traditional textbooks.
The Principles of Synthetic Biology Course Looks Considerably Advanced Despite Lack of Prerequisites
In the course, I will be designing circuits used by synthetic biologists such as oscillators, toggle switches, and band-pass filters. I will be solving Ordinary Differential Equations (ODEs) in a programming language called Matlab. It will be noteworthy to see how my calculus understanding scales up to differential equations, I don't have any notable exposure to a differential equations class. I will be using a software called Cello to automate the design of genetic circuits. It seems like I am going to build logic gates that can, in principle, be ported to cells. I am concerned I do not have a solid background for this course but, surprisingly, there are no prerequisites for taking it. 
I have a freshly guided bias towards Principles of Synthetic Biology (PoSB) over another online course from MIT: Introduction to Biology – The Secret of Life (ItBTSoL). ItBTSoL has a weekly workload of 5-10 hours per week for 16 weeks, but the workload is comparable to PoSB, even a little less than PoSB. However, my experience with ItBTSoL is strained, it throws a wide conceptual net over the field of molecular biology. Between using their online flashcards, watching lectures, and doing homework and quizzes that provide only brief glimpses into the field, I felt like my daily tasks were being pulled apart. I may be more prepared now than I was when I took the course several years ago, especially with blogging as a source of perseverance, but I am just as ready to try a new course. 
If I complete the course, I can study more technical but less specialized courses such as math or chemistry. Finishing a course in calculus, linear algebra, differential equations, and probability theory will drive synthetic biology knowledge towards abstraction. Finishing a course in general chemistry, organic chemistry, and biochemistry will bring in wisdom from the chemical sciences.
I will blog my experiences with taking this course as well as pitfalls encountered along the way. I can record my progression of learning difficult concepts. I may have to spend time with resources outside of the course material, especially when working with differential equations. This progression will also be recorded. 
Online courses can suffer from innate pressures to drop-out. Like reading a book, students are free to stop taking a course and resume taking the course at a later time.
I may not complete the whole 15 weeks of the course despite the motivation provided by blogging. I should recognize my failure points for the next time taking online courses.
I like programming problems and math problems for their skill building abilities and ability to check for mistakes in reasoning. Solving these symbolic problems has advantages over using critical thought to answer questions. It is often easy to recognize mistakes in applying rules. For example, if I solve an equation such as V = I x R as found in electronics calculations, I can find the value of variable V using variables I and R. I can then check if V is correct by plugging the value of V back into the equation, hoping to recover the same I or R values that I was given.
Symbolic problem solving seems different from critical thinking problems, which are much more open-ended. For example, a possible critical thinking question may be how will teleromase technology enable people to live longer lives with less damage to their DNA. I can turn the process into a logical argument, such as "more telomeres will cause genetic mechanisms to fix themselves and lead to stable gene expression, etc". The rules for checking a logical argument are not precise enough, which can lead overconfidence in an illogical argument.
Hopefully running Matlab programs as well as Cello software will keep me working with symbolic problems. Solving a lot of symbolic problems and creating my own symbolic practice problems will improve my ability to analyze living things. I think that creating my own practice problems builds a sense of individualization over the study material. For example, I can come up with a chemical reaction and calculate the products using what I learned from chemistry. Creating my own practice problems can make me feel like my contribution to the field is unique, even if the practice problems are minor deviations from the lesson.
Towards Synthetic Biology
I presented my 15 week long plan to study and write reviews for an online course called Principles of Synthetic Biology (PoSB). I explained my motivation for synthetic biology which is grounded in anti-aging technology, as well as some parts of my educational experience on subjects such as programming and biology, which seem relevant to this course. I have some concerns over not having a solid background in calculus and computer science needed before taking this course. I will mention pitfalls and learning progression as I work through the course. 

What do you think about online courses? What course or textbook do you want to study? What level of success did you have with an online course?
Being a College Student with Mental Illness
By Marcus Johnson, edited July 2, 2020
Being a college student with mental illness is hard, because you have to remember a lot of things.  For example, you have to recall information for a midterm or final exam.  That can be stressful for a person with mental illness.  You have to be dedicated if not you will not be successful.  I'm a good example for that because not too long ago in December of 2019 I failed my only two classes because it was hard for me to interpret the information.  It was hard.  Since I failed both classes financial aid put me on probation, that means I couldn't get any more funds to help pay for my schooling, but I did do a sap appeal, then I got back on financial aid.  I felt bad about it because I felt like a prisoner because of the word probation.  Just the thought of it made me feel bad.  But, the next semester I earned a B in my only class.  Another reason I didn't have success in my classes because at the time I was taking too many classes.  College could also be hard because with mental illness your sleep patterns are not in order, because you have to get up at a certain time in the morning and having a routine for that morning.  So, college could be hard.
The Reason Why I Want to Become a Famous Author
By Marcus Johnson, edited June 29, 2020
First I took some journalism classes at Houston Community College in Houston, Tx. And that is how I developed good writing skills along with a mentor and also taking developmental courses at HCC. Then, I changed my major to being an elementary school educator. Also, I want to help others. I would teach my students to have good spelling and grammar skills. To succeed children need to know how to spell well, because once they reach college they will need to know how to write essays and other assignments to learn and pass their courses. Spelling helps the child in the subject of reading, especially for sounds and letters, because in elementary I was a good speller I sounded words out and I studied hard. Even with the more difficult words I spelled them right because I sounded them out correctly. You also have to be good with letters. Another reason why spelling helps out with reading because improves the reading ability and students will understand the alphabetical system better to succeed in primary school. In order for children to spell well they need to practice, practice, and practice. When I was in elementary school I really studied hard to study the words for the spelling test and I did well. Being a famous author is not all about making a lot of money because being a teacher is a calling to serve others.
How to live with Corona virus in a Care Home
By Marcus Johnson, edited June 18, 2020
Living with corona virus in my care home is lonely to me, because even though I have people
around me it's still hard because of the symptoms and one of them is loneliness. Since we are
still at stay at home orders that makes it even worse. Sometimes I get bored at home. The things
I can do to keep busy is getting on the computer constantly learning and doing some reading
from time to time. One thing about it is I don't go outside enough to get fresh air and enjoying
nature. I used to get out sometimes but not anymore because of the symptoms from the illness.
Also, I try to do light exercise. Exercise is important to keep healthy. The kind of exercise I
would do is pushups and sit ups. Also, while we are to stay at home I try to keep up with making
phone calls to check on family and friends. This is especially important at this time so I can see
if everybody is safe due to the virus.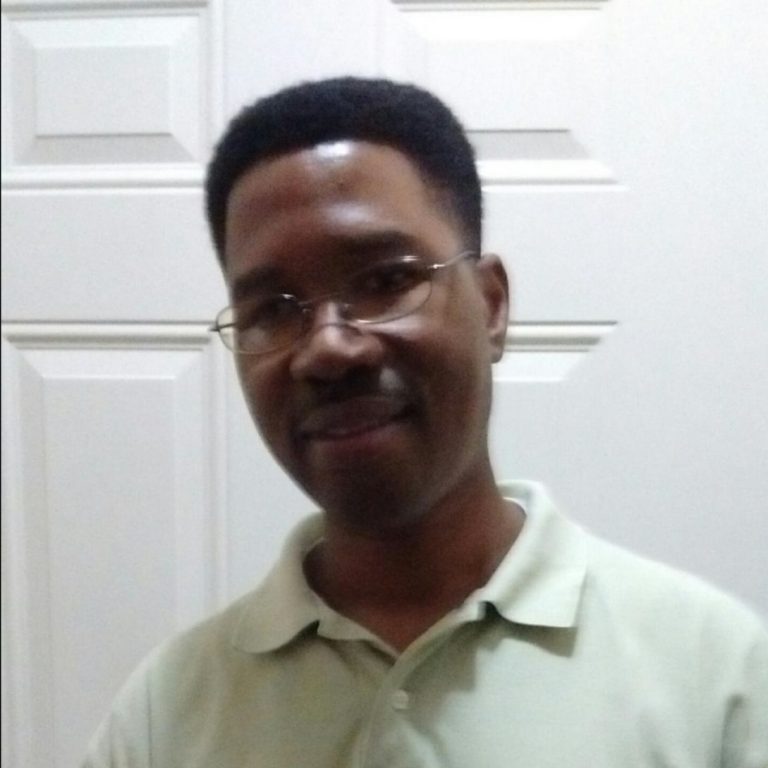 My Experience of Living during the Corona virus of 2020
By Marcus Johnson, edited June 8, 2020
My experience of living with the Corona virus is a tough one.  First, with being in college all the schools closed, and we had to switch to online courses. It was a bit hard for me but I got through it.  My college kept delaying the time to go back to school; they canceled for late March then canceled face to face instruction for the entire summer, for classes only online.  It was also difficult for me because I wanted to go back to school and learn.  Furthermore, I earned a B in my class.  I also worry if I'm going to get the virus because of the confusion of my symptoms.  The confusion of it is when I get a cold I think I have it but it is not true, so I walk around thinking I have it and I really don't.  Also, the staying at home part gets next to me, but I know the community leaders are trying to protect us.  It also gets hard because of the anxiety. I would think the Corona virus will never go away. But, with the proper testing, social distancing, and most of all a vaccine will make it go away.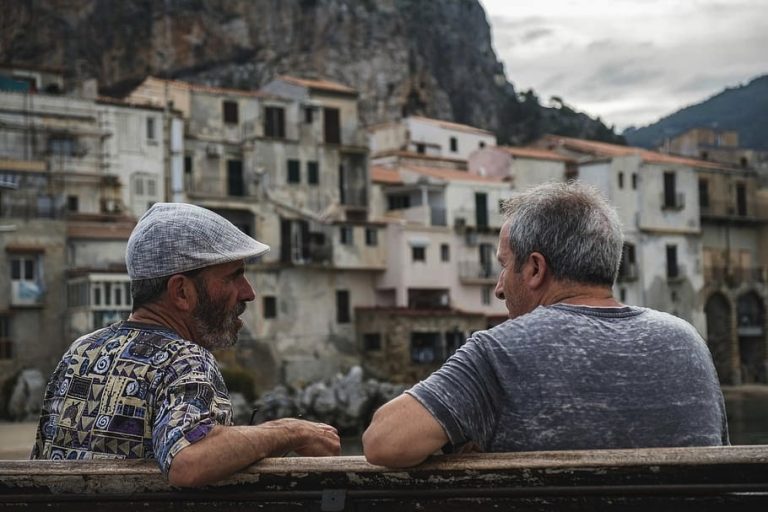 Speaking Concerns and Giving Responses: More Than Advice
By Kevin Kin, edited May 20, 2020
The month of May is Mental Health Awareness Month. This month long holiday is for promoting support of others, educating the public, and advocating for policies addressing the  challenges brought by mental illness. In this article, I will discuss helpful ways to talk about problems and strategic ways to express advice. I believe that any advice can be interpreted as acting in speaker and responder roles and will be explaining the concept of general conversations. I hope that this blog post will make you more strategic speakers and responders.
As a mental illness sufferer, I receive a lot of advice from others. The most difficult advice comes from family members. Advice is often like "you can distract yourself from hearing the voices" or "eat black colored food to get more energy". Other times the advice is really open-ended. Such as "Do what works for you"or "think about what I just told you". What makes one advice more helpful than another?
Talking is More Helpful Than Keeping Quiet
I do react to advice in different ways. However, I tend to believe that talking to others, rather than provide solutions, is better than not talking at all. When my parents tell me that I should do sit-up exercises every day to reduce abdominal fat, I have tried the exercises the next day. When I told my parents I was feeling stressed, they told me that I should do household chores when I am walking around the house due to anxiety. I did not implement their chores advice. Rather, I used the advice for a different task. I used the chore of vacuuming the house after studying. Because I always feel stressed after a study session. Advice is indispensable in this regard. Even if I do not accept some advice, I may adopt the advice in different contexts (see Marty Nemko 2014).
About Conversations and Communication
Talking about problems and receiving solutions is part of the action of conversation. Any talking within small groups can be considered a conversation. A heated argument would be considered a conversation. So would a light talk about hobbies, so would a weighted talk about mental illness, I will consider all cases as conversations. Healthy conversation is implicitly expected using loose rules of communication. 
An analogy about conversation: it is like taking turns biting a Taco Bell chicken chalupa:
The group takes turns biting the chalupa. If someone bites the chalupa more than someone else, the conversation becomes one sided.

The group finishes the chalupa. If someone wants to terminate the conversation early then the whole group must stop the conversation or change subjects.
A healthy conversation should involve the input of everyone. Also, a beneficial conversation should involve the genuine feelings of the speakers. For example, if something is not going well in your day, and someone asks "how was your week?", you can tell them something about your day rather than say all the time "everything is fine". The listener may not have a solution to your problems, but may have a different perspective (see Marie Dubuque 2014). I will explain the structures of problems and then recommend a structure for responding.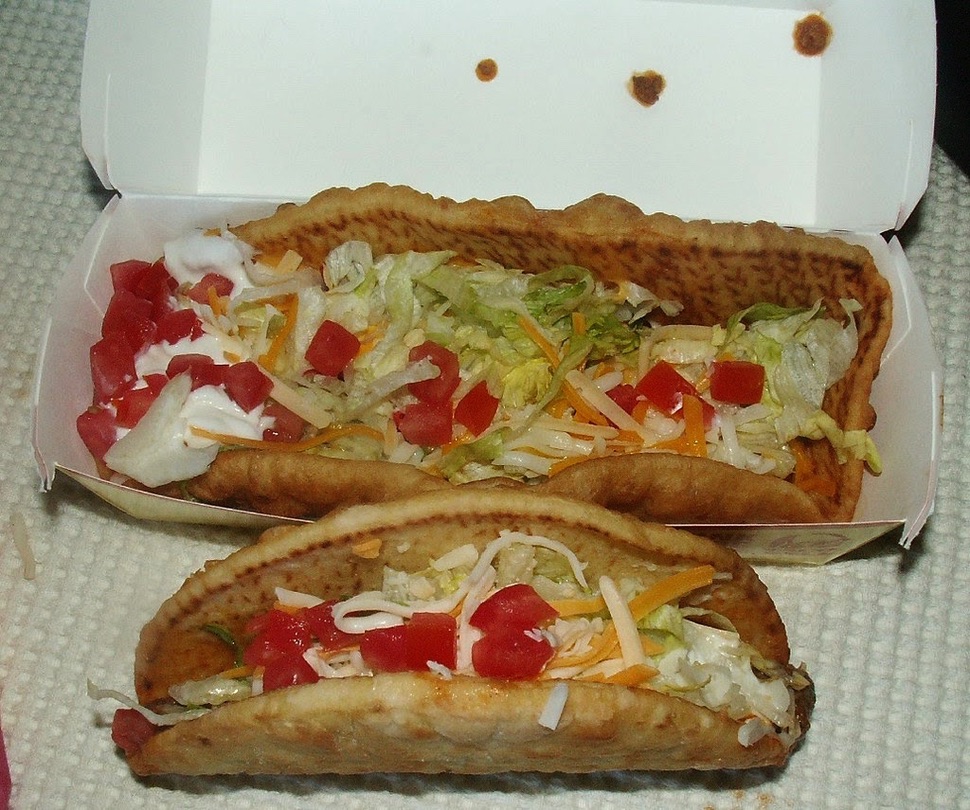 Problems I have; such as not being able to find a job, and studying very slowly. The structure for expressing a problem follows:
Describe the context

– What led up to the problem? For example:

Today I applied for 10 job positions for company X at Indeed.com. So far, I have not received any interview requests.

Describe what you want

– What are you looking for? Why do you want to solve the problem? For example:

I want to get entry into company Y's field by first getting experience at company X.

Describe what you have tried

– How did you go about solving the problem? For example:

I have been applying to job position P almost every day for around a year now.
Responding to problems can be really challenging, especially since you may not know the solution to the problems. The problems can be so traumatizing that there is a long silence after the speaker stops talking. Having a mindset for curiosity can keep the mind from getting stuck. When someone is curious, they stare into space contemplatively, their eyes are soft and facing forward, they maintain their enthusiasm and openness to alternatives and interpretations.
Approaching the conversation in an associative way also prevents mental roadblocks. For example, if a mother wants to buy a birthday gift for her son, there may be some similar problem related to children. Don't children play with anything that they touch? What about empty yogurt cups? For curiosity and association, see Henrik Edberg 2020.
An entire conversation involving several exchanges can be organized into chunks using the Inquire-Follow up-Relate method (IFR) (see David A. Morin 2019):
Inquire

– Ask a sincere question.

Follow up

– Ask a follow-up question.

Relate

– Share a little bit about yourself based on the other person's response.

Return to the Inquire step.
An example IFR conversation:
Responder: It seems like you are going through a lot of struggles. How is school going?
Speaker: My Psychology Intro class explained many perspectives about how the mind works but I don't know how to use what I learned to view the mind in a way that can be programmed into a robot.
Responder: School concepts can be hard to apply. Have you thought about learning programming?
Speaker: I studied a programming textbook but programming is too detail oriented and I don't know how to go about programming. I am looking for a high level description of the mind that I thought that a course in psychology can provide. Then I can learn programming later.
Responder: I took a programming class in high school. Programming is hard and I did not know what I was programming.
Responder: Do you think in a logical way?
The IFR method can make conversations that last for a long time. Hopefully the conversation becomes centered on the speaker so that the responder works with the speaker to  learn more about the speaker's own problem. The responder should be gentle in their questioning by giving the speaker time and reassuring the speaker. Make the responding less like an interrogation.
Both the speaking and responding strategies may take months of practice. In my own discussion applications, it is not easy for me to recognize that it is time to use the inquire strategy, or to think that the right time has come to tell the listener about what I have tried to solve a problem I was struggling with. Recording past conversations can help you correct your responses. You can also prepare for meetings by organizing problems and responses using the structures I presented. You can also recall why you want to become better at communicating. Maybe you are tired of feeling frustrated trying to get your feelings out. Maybe you really want to help someone but don't know how to reach them. Communication can be considered a technical skill no different than mathematical modeling or learning to use a computer software.
Continuing The Conversation
Advice is the most direct way to help someone. However, few experts know enough to feel comfortable giving advice. I have cast the issue in terms of speaking and responding, which follow the rules of communication. I have presented a structure for speakers to talk about their problems using descriptions of what context the speaker has been through, what they want to do, and what they tried. I have also presented  a structure for responders to help the speakers using the IFR method. The conversation structures may keep the conversation more organized and informative, especially for those going through the swings of mental illness.
What are some of your best and worst memories of conversations? Was the advice helpful later or at the moment? Could the conversations be more informative?
Marty Nemko. June 2, 2014. "In praise of unsolicited advice". Psychology Today.
Marie Dubuque. August 10, 2014. "How much should you talk about your problems to someone?". Youtube.
Henrik Edberg. February 3, 2020. "How to overcome the I don't know what to say syndrome". The Positivity Blog.
David A. Morin. April 8, 2019. ""I don't know what to say" – 10 tips to always know what to say". Socialpro.