The Clubhouse is a psycho-social program, involved in the community where individuals living with mental health conditions are empowered to gain confidence and independence. Recovery of mental health conditions is achieved through individuals living and working together to discover and build new and hidden talents.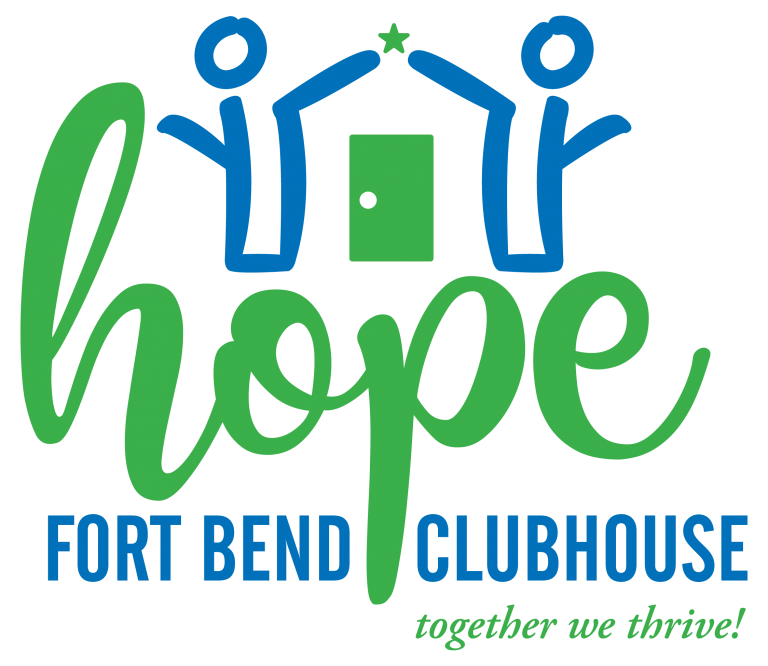 24HR CRISIS HOTLINE: 1-800-633-5686
FORT BEND COUNTY BEHAVIORAL HEALTH CENTER SERVICES
Mental health services for those involved with the justice system.
FORT BEND COUNTY CRISIS INTERVENTION TEAM (CIT)
The Crisis Intervention Team (CIT) is a specialized unit formed within the Fort Bend County Sheriff's Office and funded under federal grants that assists in helping individuals suffering from mental illness. The objective of the team is to work within the mental health provider network by assisting mental health consumers in crisis in reaching the appropriate care by diverting these individuals away from incarceration or emergency rooms when possible.
NATIONAL SUICIDE PREVENTION LIFELINE
We can all help prevent suicide. The Lifeline provides 24/7, free and confidential support for people in distress, prevention and crisis resources for you or your loved ones, and best practices for professionals.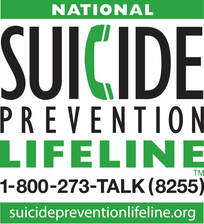 Texana Center is a 501(c)3 public, not for profit, organization that provides behavioral healthcare and developmental disabilities services to residents of a six-county area that includes Austin, Colorado, Fort Bend, Matagorda, Waller, and Wharton Counties.
THE MENTAL HEALTH CRISIS CLINIC
The Mental Health Crisis Clinic – North East is located near 1960 and off the Highway 59 feeder road on the street of Memorial Blvd. The clinic resides in a building adjacent to the Neighborhood Health Center and on the Memorial Hermann North East hospital campus.
Mental health and alcohol addiction are comorbid, they are disorders that occur together. AlcoholTreatment.net has resources for alcohol addicts to find a local recovery center as well as a variety of types of treatment such as Twelve Steps, psychiatric care, and detoxification.
AMERICAN ADDICTION CENTERS
American Addiction Centers provides a combination of personalized therapies and services for victims of substance abuse. We use a holistic approach to addiction including group therapy, psychiatry, psychotherapy, physical and spiritual wellness. We focus on all aspects of the patient including family functioning, psychiatric issues, trauma, legal problems, and employment problems.
FORT BEND COUNTY BEHAVIORAL HEALTH CENTER SERVICES
Mental health services for those involved with the justice system.
FORT BEND COUNTY VETERAN PROGRAM
The mission of Easter Seals Veterans Case Management Program is to assist veterans and their families with building the lives they want after they finish their military service. Our case managers want to help veterans and their families meet the needs they have to foster stability, wellness, and growth.
Gratia Plena is a 501(c)(3) nonprofit organization which opened in early 2012 to provide counseling services especially for the Catholic community, however all are welcome.
The Greenhouse residential treatment facility is located in a beautiful former luxury spa in Grand Prairie Texas, near Dallas. As part of the American Addiction Centers family of treatment facilities, our experienced and compassionate staff can help you or your loved one escape the chaos that substance abuse has caused in your life. In this peaceful atmosphere, we offer a comprehensive continuum of research-based individualized treatment for adult men and women struggling with addiction and co-occurring mental health disorders.
PHYSICIANS AT SUGAR CREEK
We are an award-winning healthcare facility established in 1975 and located in Sugar Land. Our mission is to be compassionate, engaged professionals that use innovation, quality improvement, and team-based care to provide a personal patient experience that empowers patients to lead healthy lives.
Texana Center is a 501(c)3 public, not for profit, organization that provides behavioral healthcare and developmental disabilities services to residents of a six-county area that includes Austin, Colorado, Fort Bend, Matagorda, Waller, and Wharton Counties.
The Military Veteran Peer Network is as simple (and complex) as a band of veteran volunteers that work together to help any veteran in need. They offer mutual support and friendship while doing fun activities. Every MVPN hub offers multiple peer support sessions for different eras or military experiences, and mentoring support to veterans in the Veteran Treatment Courts.
THE SOLACE CENTER – MOOD AND BEHAVIOR SPECIALISTS
Our philosophy at The Solace Center is quite simple. We believe in providing evidence-based treatment to our clients. We will often combine medications with psychotherapy for optimum outcomes to provide "Patient Centered" care.
UTHealth Harris County Psychiatric Center (HCPC) is the largest provider of inpatient psychiatric care in Houston. We provide compassionate, patient-centered care to 9,000 patients yearly, including adults, adolescents and children. We also provide outpatient.
Victory in Jesus is a non-profit institution where men can come work at getting over an addiction of any kind. The atmosphere is peaceful and friendly. We promote rehabilitation and good will in the name of Jesus.
FEDERAL AND STATE RESOURCES
TEXAS DEPT OF STATE HEALTH SERVICES
FRIENDS AND FAMILY GUIDE TO ADULT MENTAL HEALTH SERVICES
The Texas Department of State Health Services (DSHS) contracts with 39 Community Mental Health Centers and NorthSTAR to deliver mental health services in communities across Texas. NorthSTAR is a Medicaid managed care plan that serves seven counties in the Dallas Medicaid service region.
RECOVERY MANAGER RESOURCES
The Texas Department of State Health Services has a page of resources and pamphlets to help with services such as social security and housing and dealing with community crisis and mental health crisis.
FORT BEND COUNTY BEHAVIORAL HEALTH CENTER SERVICES
Mental health services for those involved with the justice system.
FORT BEND PUBLIC TRANSIT SERVICES
The Fort Bend Public Transit Service provides public transportation within and surrounding the Fort Bend County area.
TEXAS COMMUNITY PARTNER PROGRAM
The Community Partner Program building a bridge between Texas Health and Human Services and Texas communities to provide Texans access to food, cash, and health care assistance.
Help with daily living needs, such as bathing, dressing, eating, shopping, laundry, or making meals. Help for caregivers who need a short break (respite services). Treatment for mental health issues. Treatment for drug or alcohol abuse issues. For people who are older or have a disability, people who are caring for a person who is older or has a disability, people who need help with a mental health issue, and people who need help with drug or alcohol abuse issues.
AMERICAN ASSOCIATION OF SUICIDOLOGY
​American Association of suicidology helps to promote the understanding and prevention of suicide and support those who have been affected by it.
Bring Change to Mind is a nonprofit organization dedicated to encouraging dialogue about mental health, and to raising awareness, understanding, and empathy.
The mission of DrugRehab.com is to equip people and their families with the best information, resources, and tools to overcome addiction and lead a lifelong recovery.
MIND provides free and confidential support groups for individuals living with, or family and friends affected by, depression and bipolar disorders.
HEARING VOICES OF SUPPORT
Hearing Voices of Support is an initiative to promote acceptance, support, hope, and recovery for people living with schizophrenia and related brain disorders.
MENTAL HEALTH AWARENESS THROUGH WRISTBANDS
Mental Health Awareness Through Wristbands is a family owned business that sells wristbands that promotes mental health awareness and other themes.
MENTAL HEALTH AMERICA OF GREATER HOUSTON
We actively work to replace misperceptions and misunderstanding about mental illness with compassion and proper treatment; link people to mental health services; provide education and training for key sectors of the community; remove barriers to mental health care by facilitating change in systems and advocate for legislative solutions that address the vast unmet need for public mental health services.
NAMI Greater Houston educational classes and support group initiatives are designed for and directed towards those diagnosed with or experiencing the symptoms of a mental illness, family members, friends, professionals, and the community at-large. In addition, NAMI Greater Houston sponsors a myriad of mental health outreach programs designed to educate diverse audiences on the complexities of mental illness; community resources; and evidenced based coping and wellness strategies.
The Substance Abuse and Mental Health Services Administration (SAMHSA) is the agency within the U.S. Department of Health and Human Services (HHS) that leads public health efforts to advance the behavioral health of the nation and to improve the lives of individuals living with mental and substance use disorders, and their families.
FORT BEND COUNTY COMMUNITY RESOURCE LIST
​The intent of this Resource List is to provide a listing of agencies within the Fort Bend County area. No attempt is made to pass judgment on programs or agencies by their inclusion or exclusion. The Fort Bend County Juvenile Probation Department and its staff are not responsible for services provided by any of the listed agencies.
FORT BEND COUNTY MENTAL HEALTH PUBLIC DEFENDERS OFFICE
The Fort Bend County Mental Health Public Defender's Office began in January 2010, to serve the needs of persons with mental illness in the criminal justice system. Our staff includes two lawyers, two social workers, two case managers, and one paralegal/office manager.
PSYCHIATRIC ADVANCE DIRECTIVES
Psychiatric advance directives are relatively new legal instruments that may be used to document a competent person's specific instructions or preferences regarding future mental health treatment. Psychiatric advance directives can be used to plan for the possibility that someone may lose capacity to give or withhold informed consent to treatment during acute episodes of psychiatric illness.
SOAR (SSI/SSDI Outreach, Access, and Recovery)
Those who enroll in this course agree that the label "SOAR" will only be used on SSI/SSDI applications for persons who are homeless or at risk of homelessness.
The Brain & Behavior Research Foundation is committed to alleviating the suffering caused by mental illness by awarding grants that will lead to advances and breakthroughs in scientific research.
NATIONAL INSTITUTE OF MENTAL HEALTH (NIMH)
Our goal is to transform the understanding and treatment of mental illnesses through basic and clinical research, paving the way for prevention, recovery, and cure.
The Treatment Advocacy Center is a national 501(c)3 nonprofit organization dedicated to eliminating legal and other barriers to the timely and effective treatment of severe mental illness.