The Clubhouse is a psycho-social program, involved in the community where individuals living with mental health conditions are empowered to gain confidence and independence. Recovery of mental health conditions is achieved through individuals living and working together to discover and build new and hidden talents.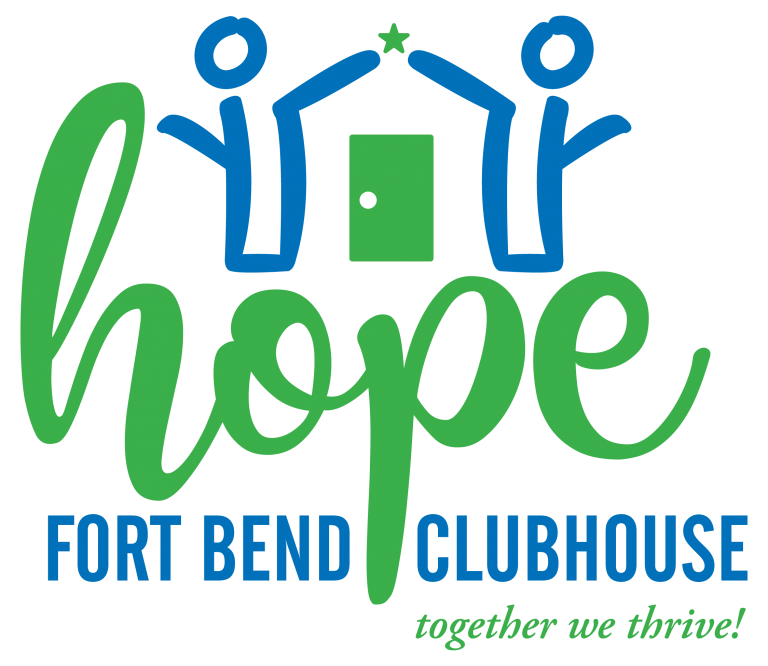 HOPE FORT BEND CLUBHOUSE COVID-19 ACTION PLAN
If a Recently Attending Member Tests Positive for Covid-19
Immediately take steps to discover which member(s) and staff have been exposed.
Inform the clubhouse community via email, Zoom, phone calls or other appropriate communications channels.
Request that those member(s) and staff that have been exposed self-quarantine for two weeks.
Request that those member(s) and staff that have been exposed and who (1) have begun to exhibit symptoms and/or (2) represent a high risk demographic (such as persons over the age of 55 or who are immuno-compromised due to pre-existing health conditions) GET TESTED IMMEDIATELY.
Disinfect and sanitize all surfaces
If all staff have been exposed CLOSE THE CLUBHOUSE and revert to online activity only for the two week quarantine period.
If a Member Arrives at the Clubhouse with a Temperature over 100 F
Request that the member return home immediately
Follow up with the member over the course of the following days, ask for updates and encourage the member to get testing if the condition persists or worsens.
If a Homebound Member has Flu-like Symptoms
Encourage the Member to get tested.
Follow up with Member daily in order to stay apprised of their progress.
General Policies
Members and Staff must take and log body temperature at the beginning of each day.
Members and Staff must wear MASKS and practice Social Distancing (maintaining a physical distance of SIX FEET or more)
Equipment such as electronics must be WIPED and SANITIZED at the end of EACH USE.
Members and staff should regularly wash hands and avail themselves of hand sanitizer.
Surfaces, such as countertops must be kept clean and regularly sanitized.